SIMON WAS THE "TO"
IN FARM-TO-TABLE AND
PRODUCE BECAME HIS
PASSION.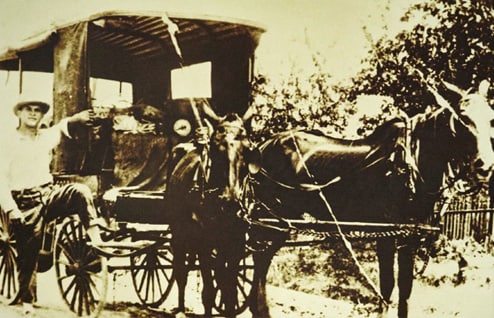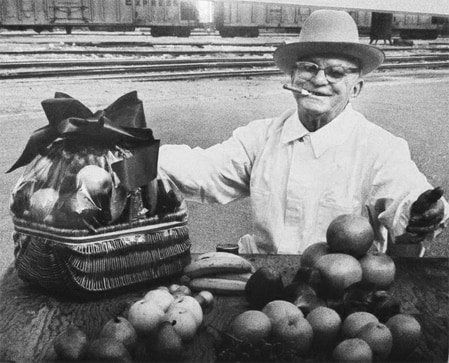 the 60s & 70s
"GOODIES" IS BORN

The 1960s and 70s were a time of conceptualizing, product testing, building vendor relationships, and finding the best artisans in Texas and around the world. The demand for Texas-made gifts became so big that a separate warehouse was needed at Christmastime to fill orders.

Ruth Goodman would create a temporary showroom displaying all the "goodies" available in the Goodman gift baskets. With a cup of coffee or hot chocolate, and a place to snuggle up and place your order, this business venture developed its reputation for fantastic customer service and unmatched product quality. It needed a name and naturally it was "Goodies from Goodman"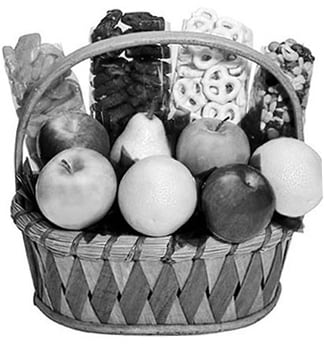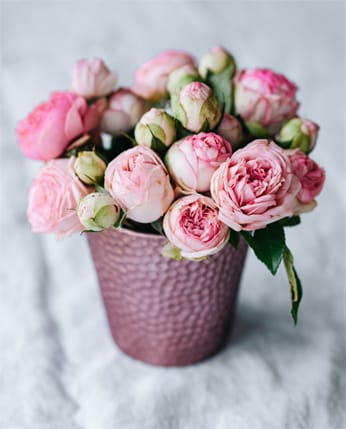 1916
OUR START
The year was 1916, and the city of Dallas, Texas was beginning to boom. Within the city of bustling railroads and first skyscraper west of the Mississippi, the Goodman patriarch, Simon Goodman had just quit his job at a local candy company. The West was a place for dreamers and big ideas, and in this city of innovation, Simon had an innovative idea.

Buying local corn from farmers, Simon sold it to his community in a single day. He followed that up with the plump, juicy tomatoes only the Texas sun can create. Simon was the "to" in Farm-to-Table, and produce became his passion.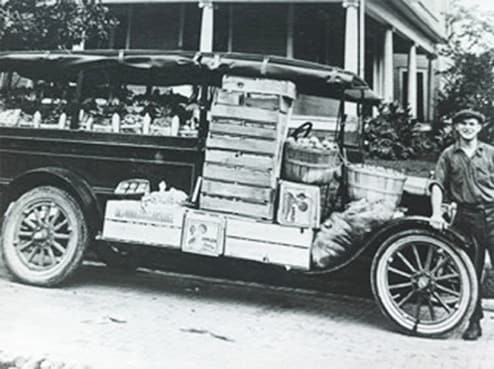 the 1940s
A DALLAS STAPLE
As Dallas transitioned from the Oil Period to Mid Century, the Goodman family produce business was thriving like the city around it. As one of the sole providers of fruits and vegetables to restaurants, hospitals and grocery stores, Goodman was keeping the city fed with the best of Texas produce.

Simon would pack his premium produce into baskets, overflowing with fresh fruit, and gift them to friends, neighbors and customers. The gift basket sensation was beginning to take off in America and Simon's son Jack suggested offering these hospitable gifts for sale to fellow Texans. This idea would prove to be the future of the Goodman family name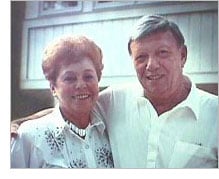 THIS BUSINESS
DEVELOPED ITS
REPUTATION FOR
FANTASTIC CUSTOMER
SERVICE & UNMATCHED
PRODUCT QUALITY.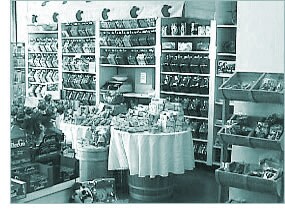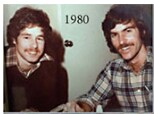 the 1980s - 2000s
FLOWER CHILDERN &
GOODIES GOES NATIONWIDE
Gifting naturally lends itself to fresh floral, so in 1989 Goodies from Goodman added a floral division to their growing business. Existing customers loved the addition, making Goodies a one-stop-shop for all things gifts and gift-giving. With floral designs inspired by the southwest and made for all occasions, customers could send the spirit of Texas no matter the gift selection.

Goodies also began shipping their signature baskets all over the US, making gifting even easier for their loyal customers. Sending a Texas brisket to relatives in South Dakota had never been easier and the tastes and flavors of the Lonestar State could be shared with friends and family faraway.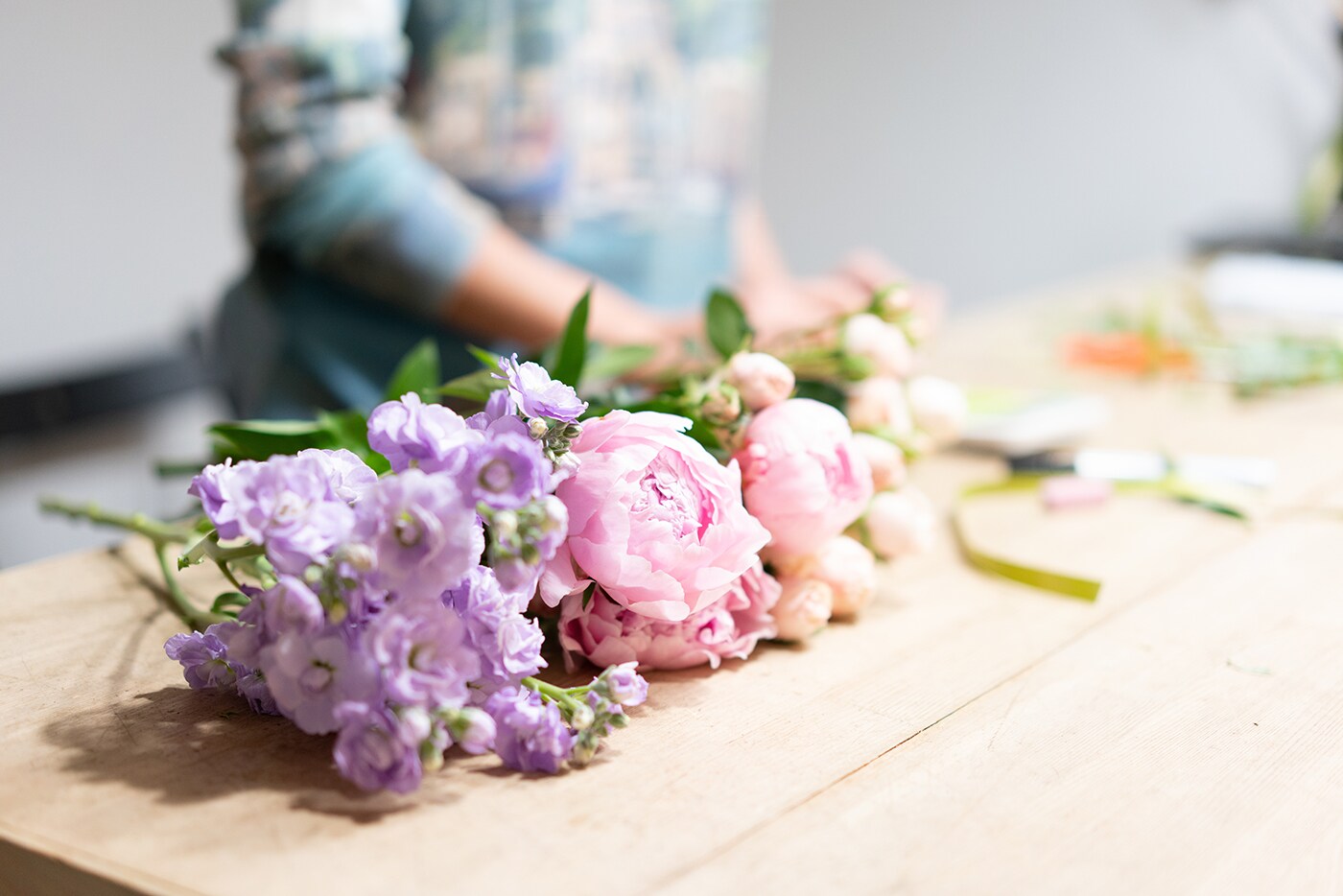 now
NEW LOOK. NEW ARTISANS.
SAME GOODIES.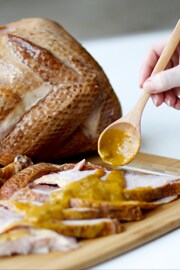 In 2019 the Goodies from Goodman brand underwent a major rebranding and product development overhaul. With an emphasis on Texas-made goods, and new partnerships with an expanded repertoire of Texas artisans, Goodies has brought Simon Goodman's original "farm-to-table" vision to the forefront of their gift basket offerings. Primarily featuring their "Texas-to-Table" brand of delicious nut mixes, chocolates, salsas and much more, Goodies gift baskets have fully embraced their southwest heritage. By blending vintage prints like buffalo plaid, shiplap, branded wood, and glass bottling with modern colors in shades of cactus-greens and Texas sunset oranges, Goodies new line of gifts retains the spirit of the Goodman's original vision in a gorgeously updated way. Goodies is proud to be apart of the Dallas community, and our heart will always be in Texas, so our gifts are the simplest way to send all the southern hospitality we have to offer. Goodies From Goodman: Good for the Soul